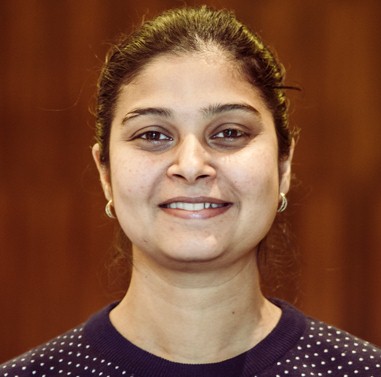 Divya Sharma, PhD Candidate, Department of Natural Resources, TERI University, New Delhi, India
Sharma's research focuses on interactions between the biophysical and socioeconomic drivers that lead to vulnerability to climate change in the Upper Ganga Basin in the state of Uttarkhand, India. Her study will attempt to unravel the governance and institutional mesh to try and understand social networks and decision-making processes in order to facilitate adaptation interventions for the well-being of the mountain community in terms of sustainable livelihoods, gender equity, and resilience. Prior to joining the HI-AWARE PhD programme, she was a graduate exchange student at German-Indian Sustainability and Climate Change Dialogue, Environmental Policy Research Centre (FFU) at Freie Universität Berlin.
As a research intern at TERI-SRC, Bangalore, she developed an Agricultural Resilience Index with a systems perspective. Before that, she used to work as an engineering analyst at Infosys Technologies Ltd.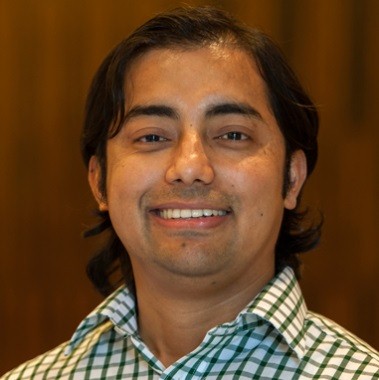 Bhuwan Thapa, PhD Candidate, School of Geography and Development, University of Arizona, Tucson, USA
Thapa's research focuses on the resilience of irrigated agriculture, especially farmer-managed irrigation systems, against changing climate in the Gandaki River Basin in Nepal. He will evaluate the biophysical and social vulnerabilities affecting the farmers and assess the effectiveness of their responses and adaptation interventions against multiple objectives like their ability to strengthen system resilience, address livelihood and environmental securities, and achieve gender equity. The study field tests many important adaptation concepts like ecological and social thresholds, institutional adaptive capacity, and turning and tipping points.
These empirical evidences will expand the knowledge base of climate adaptation literature and provide useful information to adaptation practitioners and policymakers.
Prior to joining the PhD programme, he was a water resources management consultant working on Bagmati River Basin planning and management programmes for Japan Water Agency and Danish Hydraulic Institute. He has worked for institutions like the World Wildlife Fund (Nepal), WaterAid (Nepal), the Center for Clean Air Policy (USA) and A4 Scientific (USA) in areas such as water and sanitation, decentralised wastewater systems, instrumental pollutant analysis, climate change and modelling, community forestry, and environmental impact assessment. He holds a Master's in Public Policy from the University of Maryland, College Park.