Uttarakhand Tourism and Climate
10 Aug 2015
By Sudeshna Maya Sen
As soon as I stepped into the airport and moved towards the boarding gate for my flight to Dehradun, murmurs from my fellow travellers about their travel plans filtered through all the white noise of the busy airport. Most talked about going to Haridwar – to take a holy dip in the sacred Ganga River at Har Ki Pauri, the traditional way to wash away one's sins. Others, who wanted to be released from the cycle of birth and death, were willing to undertake the more arduous journey of the Char Dham. A visit to the four highly auspicious religious sites of Kedarnath (obliterated almost completely after the devastating rains two years back), Badrinath, close to the Indo-Tibet border, Gangotri and Yamunotri, is considered to be the ultimate pilgrimage, undertaken to clean one self comprehensively of all earthly sins in this life, to, ultimately, free oneself from the eternal cycle of rebirth. Devotees flock from all four cardinal points of the Indian subcontinent to undertake this trek – oblivious to the hardships they will face on the journey.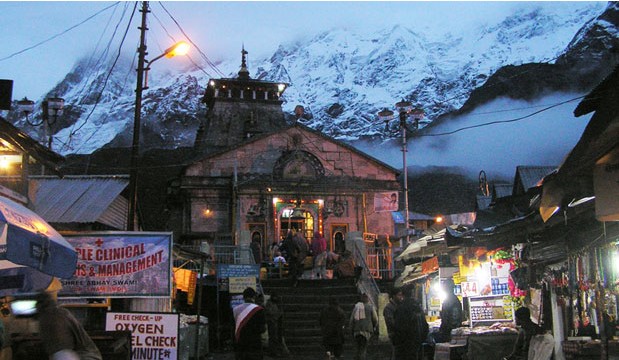 Kedarnath temple is a magnet for pilgrims
But that is the testament of their faith. After all, Uttarakhand is revered as the 'abode of the gods', with every nook and cranny boasting countless ancient temples with mythological tales surrounding their history and existence. While most of my fellow travellers were clearly excited about attending to their spiritual calling, there were a few others yet who were marching to the beat of a different piper. They were the 'adventure junkies', planning to rappel down mountainous terrain and raft down dangerously swift rivers near Rishikesh. Mingled with these were the no less adventurous 'nature and wildlife enthusiasts' who were happy to trek bone-wearying miles and climb immense stretches of hillsides just to experience the pristine beauty of the Valley of Flowers nestled in the Pushpawati Valley in the district of Chamoli, lying close to the Nanda Devi National Park.
As an avid traveller and a researcher, I found myself wondering how tourism would be affected by changing climate. Recent experiences of the terrifying 2013 floods have revealed, with drastic consequences, that most tourism areas in Uttarakhand are vulnerable. My brief visits to Uttarakhand both as a tourist (trying to wash away my countless sins which would require more dips in the holy waters than the cursory ones I indulged in during my brief stay) and as a researcher (using my intuitive knowledge) helped me get an idea of the situation.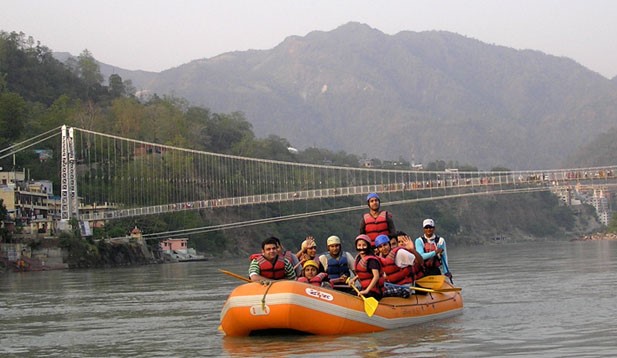 White water rafting is gaining popularity among thrill seekers
Tourism in the Garhwal region of Uttarkhand has, as the flow of tourists to the area clearly revealed, three distinct flavours, namely religious tourism, nature-based tourism and adventure tourism. The attraction of each tourist area differs. One offers spiritual awakening, the second offers people a chance to see nature in its full glory while the third gives city dwellers like myself the opportunity of enjoying thrilling adventure rides down cascades of water.
There is, however, a common thread that connects all three tourism genres. And that is climate. ​ Climate is an integral resource in tourism anywhere on the planet. When people visit new places, the weather of these regions plays an important role in the choosing of the itinerary. It is easy to see how climatic conditions shape the tourists' perceptions of comfort and safety. A case in point is how, on this trip, I realised rather early on in my travel that I had over­packed, thinking 'mountains' meant 'cold' and thus, staying warm equated to 'winter clothes'. Actually, it was a hot and muggy trip in all its entirety. It could have been the reverse too…packing light clothing for a trip that promised fine weather only to find it either too cold for comfort or having to face a typhoon or a cyclonic storm. Such scenarios can prove to be disastrous, entailing travel cancellations, loss of money and well­being, even health predicaments. Situations like these make it, therefore, extremely critical to understand how climatic changes and extreme events can affect climate-sensitive sectors like tourism.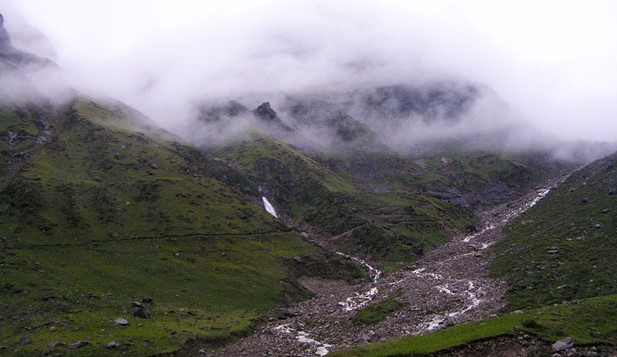 Extreme weather events pose challenges for tourism in Uttarakhand
Tourists are attracted to particular destinations based on certain elements of the weather. In Uttarakhand, temperature and precipitation are major factors. During the summers, the mild temperatures of the hills beckon travellers to partake in Nature's beauty. Inversely, however, during the rainy season, the accessibility of mountain destinations as well as the safety of tourists decrease due to increased landslides. Extreme events like flooding further enhance the perception of risk. Our interviews with eyewitnesses to the recent flooding in 2013 clearly showed that the wide coverage of the event by the print and electronic media has led to a sense of fear among not only tourists but also the locals who are involved, either directly or not so directly, in the tourism sector. There has been a fall in tourist numbers since the event, even though measures have been taken by the government to safeguard the interests of the visiting hordes.
Uttarakhand faces an uneven seasonal distribution of tourism activities, with the main turnover concentrated in the summer months. ​With a change in climate (either too hot, too cold or too wet), it might become even more difficult to maintain a steady flow of tourists, thus leading to a contraction of the tourist season and as a direct result of this, a decrease in the income of the locals. Overcoming this seasonality by undertaking climate-specific adaptation actions will lead to both economic benefits for the tourist industry as well as reduce environmental pressure on destinations.
A good place to begin might be by aggregating tourism data of major tourist destinations in Uttarakhand and carrying out an assessment of their vulnerability to climate change. This would help take stock of the existing measures that are already in place that help tackle this problem as well as other possible measures that can be taken to reduce this vulnerability. In the long run, this exercise would help mainstream climate in tourism planning and policy while supporting the practice of sustainable tourism in the region.
Till then I would suggest carrying an all-­purpose jacket even at the expense of being called over­cautious. It wouldn't be such a bad idea after all for one who is habitually over­optimistic and hopes to enjoy the sights of Uttarakhand uninterrupted.